Our standard high performance knife gate valve with through-going gate.
Available size range:
DN 80 - DN 1200 (3" - 48")
Stafsjö's HG is a through-going knife gate valve with superior flow characteristics, offering reliable bi-directional zero leakage shut-off on highly concentrated media and static media columns. 
The valve can operate on different media such as pulp stock up to 18 % concentrations, slurry, liqour, ash and granulate. It is also widely used in junc traps, mostly as inlet valve with our RKO as discharge valve.
The HG valve is modular designed and it can easily be customized in materials, with actuators and related automation accessories to different process conditions. The valve has a rigid two piece precision machined valve body with a high strength top works that provide an essential and precise gate alignment. As standard it is available with a valve body in stainless steel or nodular iron, but it can also be supplied in a range of high alloy materials such as Duplex and 254 SMO.
The HG valve is one out of five of Stafsjö's through-going knife gate valves. The HP is a high pressure version of HG while the HL is a slim line version. HPT is a high pressure version entirely made in Titanium and the HX is an extreme high pressure version.
Shut-off technique
Bi-directional
Through-going
Valve seat material
Metal
Polyurethane
PTFE
Connection type
Wafer/Semi lugged
Valve body material
254 SMO equivalent
Duplex
Nodular iron
Stainless steel
Industries
Chemical
Food and Beverage
Mining
Power
Pulp and Paper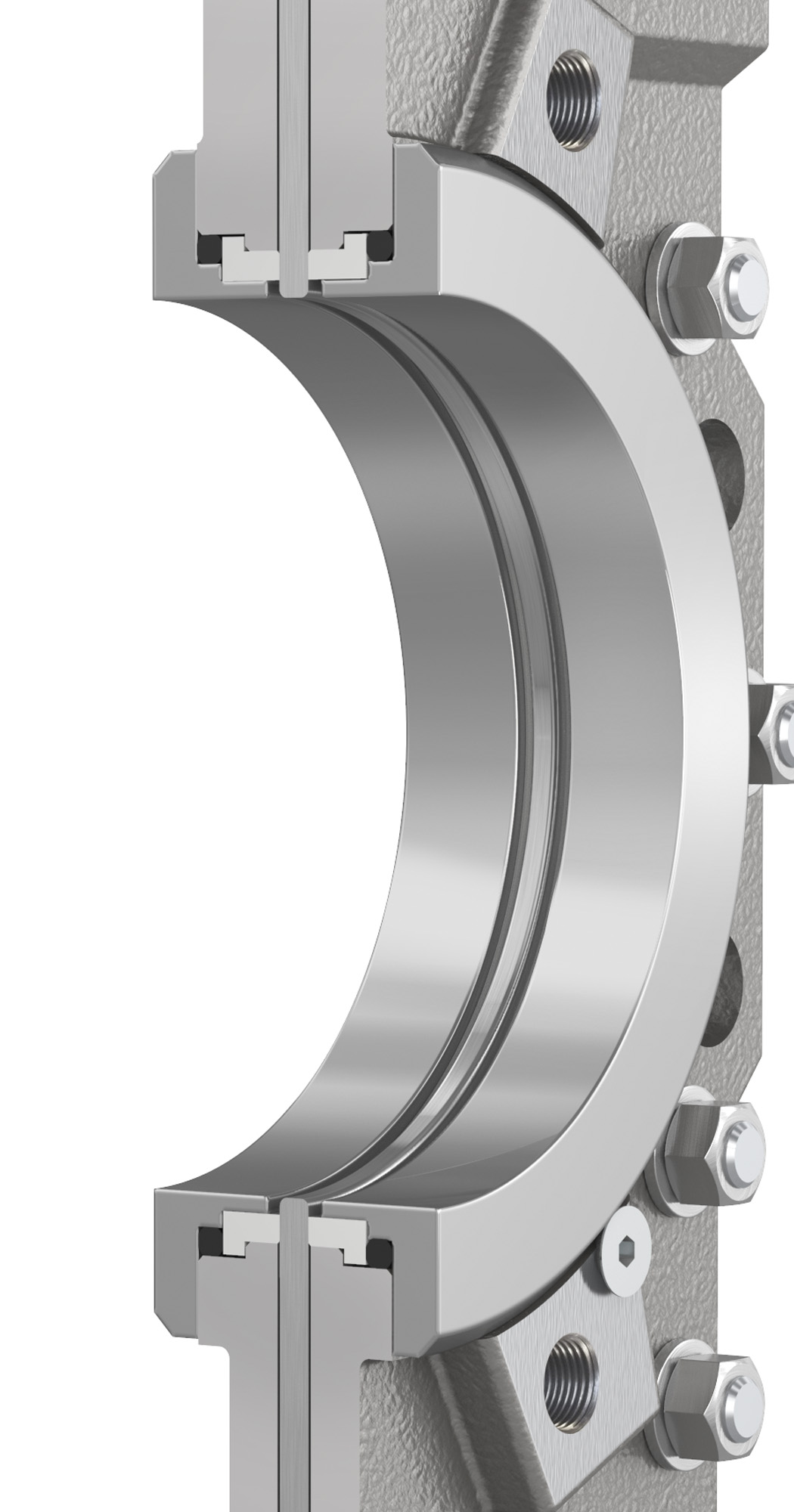 Full bore with outstanding flow characteristics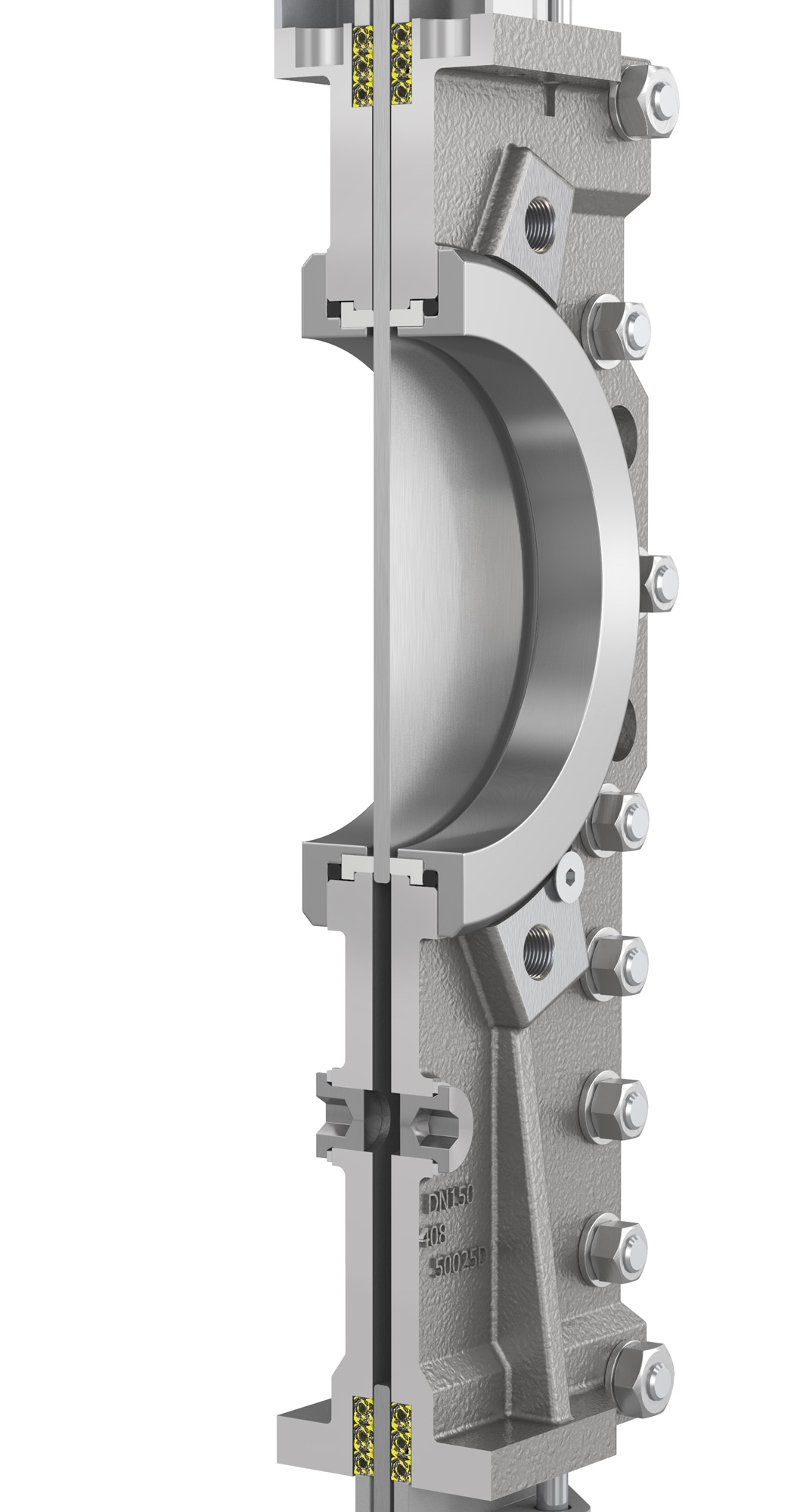 Reliable through-going and bi-directional zero leakage shut-off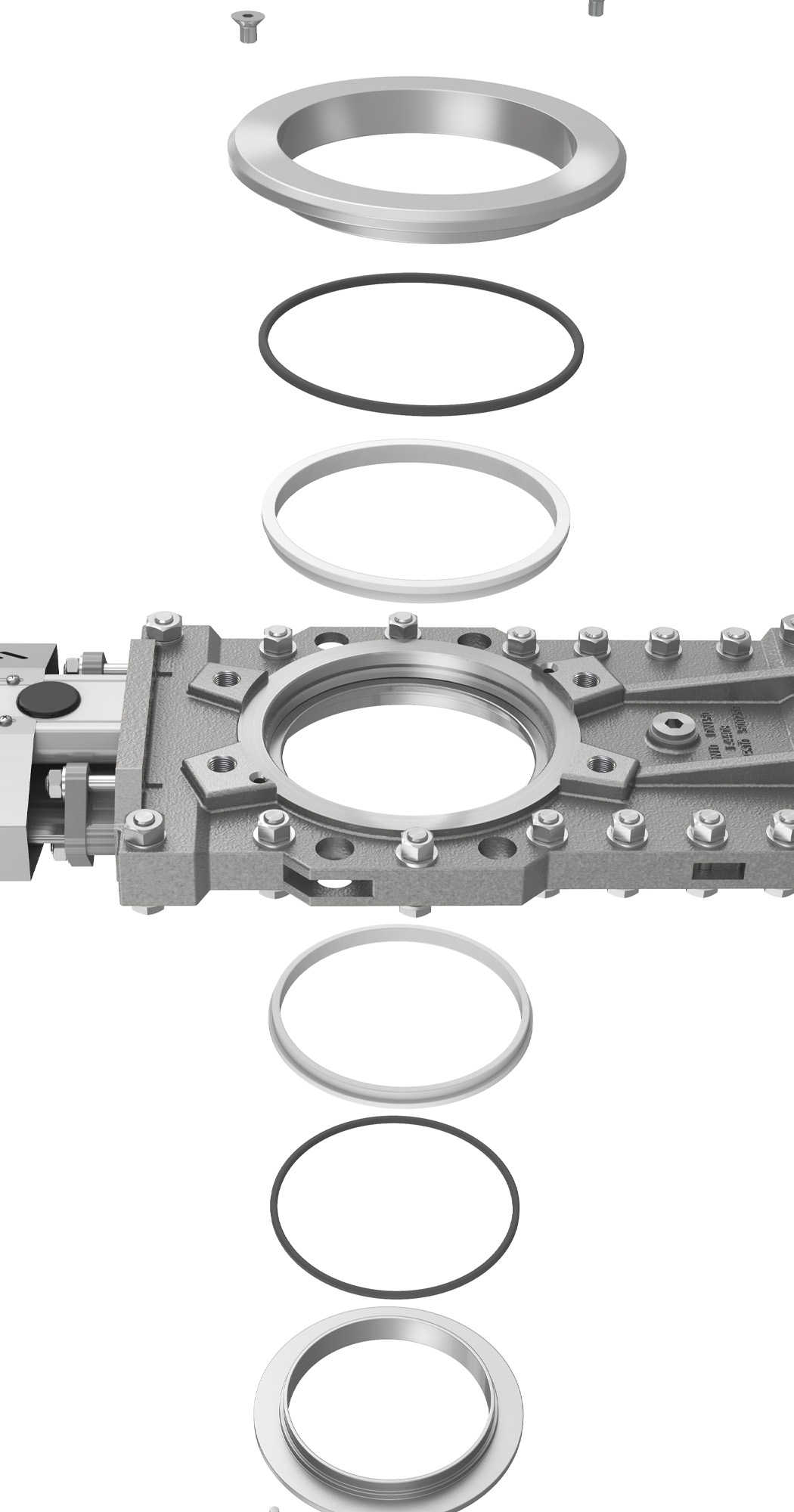 Quick and easy maintenance