Power plants generate the necessary electricity for our societies, both on a personal level and on a corporate. The electricity makes our daily lives easier, more efficient and comfortable. Knife gate valves have an important function within the power plant systems.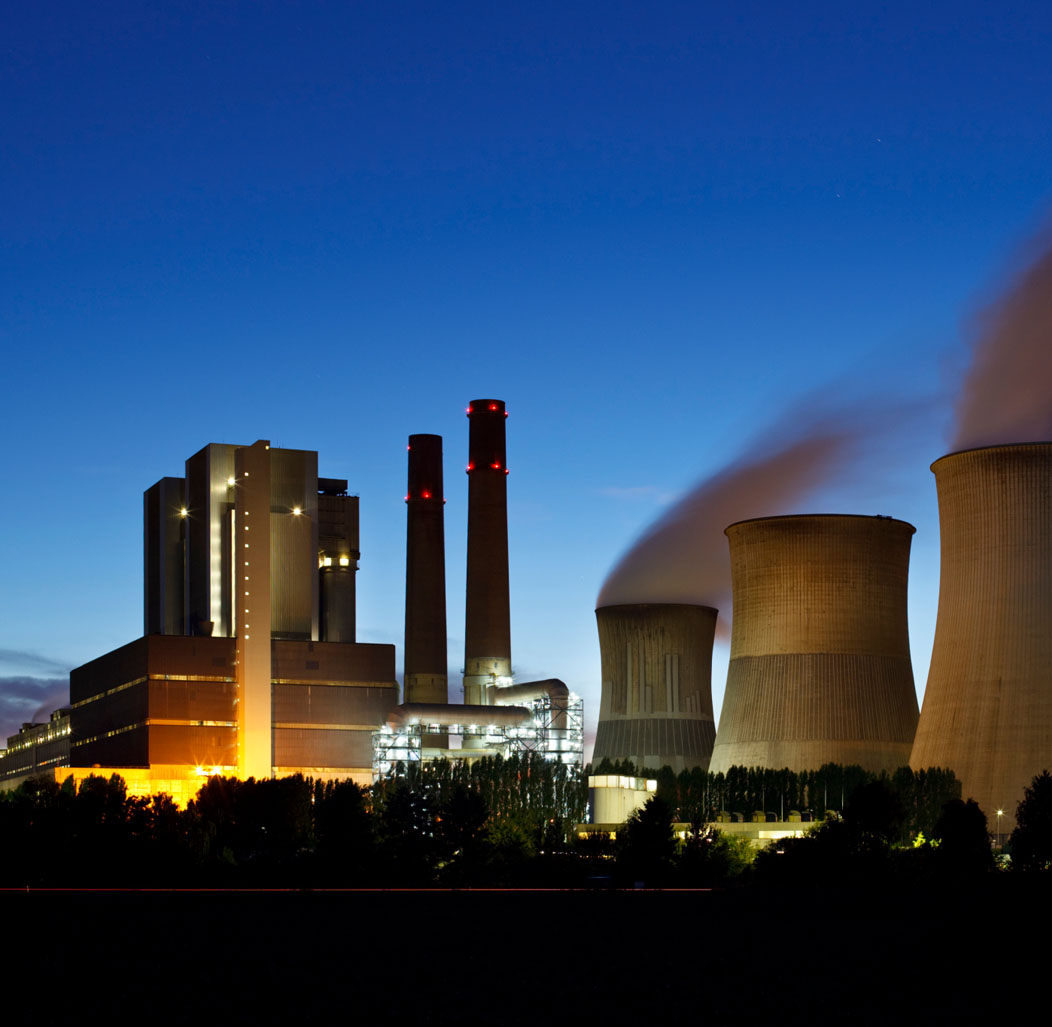 Knife gate solutions for
power generation
Reliable isolating solutions in power plants contribute to the plant efficiency and it also plays an important health and safety function.
For the bottom ash with irregular sized material, normally a metal seated MV valve customized for high temperatures is the optimal choice. The fine powder – the fly ash – is generally collected in ash hoppers and fed into a conveying system. The knife gates used in these kinds of systems need to be able to operate well in static media columns. They also need have a straight cavity free full bore so all ash falls trough. The HG valve offer this – a through-going knife gate valve that naturally clears ash in the valve body through normal operation. When it is in opened position, which the valve normal is in this type of application, it has no cavity at all where the media can get packed.
For the coal washing and dust handling, the MV is a really cost-efficient solution since it easy to maintain. The cutting edge design and the large internal clearance prevent the valve from jamming and guarantee a safe and reliable operation.
In flue gas treatment systems, like FGD systems, handling of limestone or gypsum slurry the Stafsjö slurry valve SLV is an optimal choice, designed to withstand the highly abrasive media.